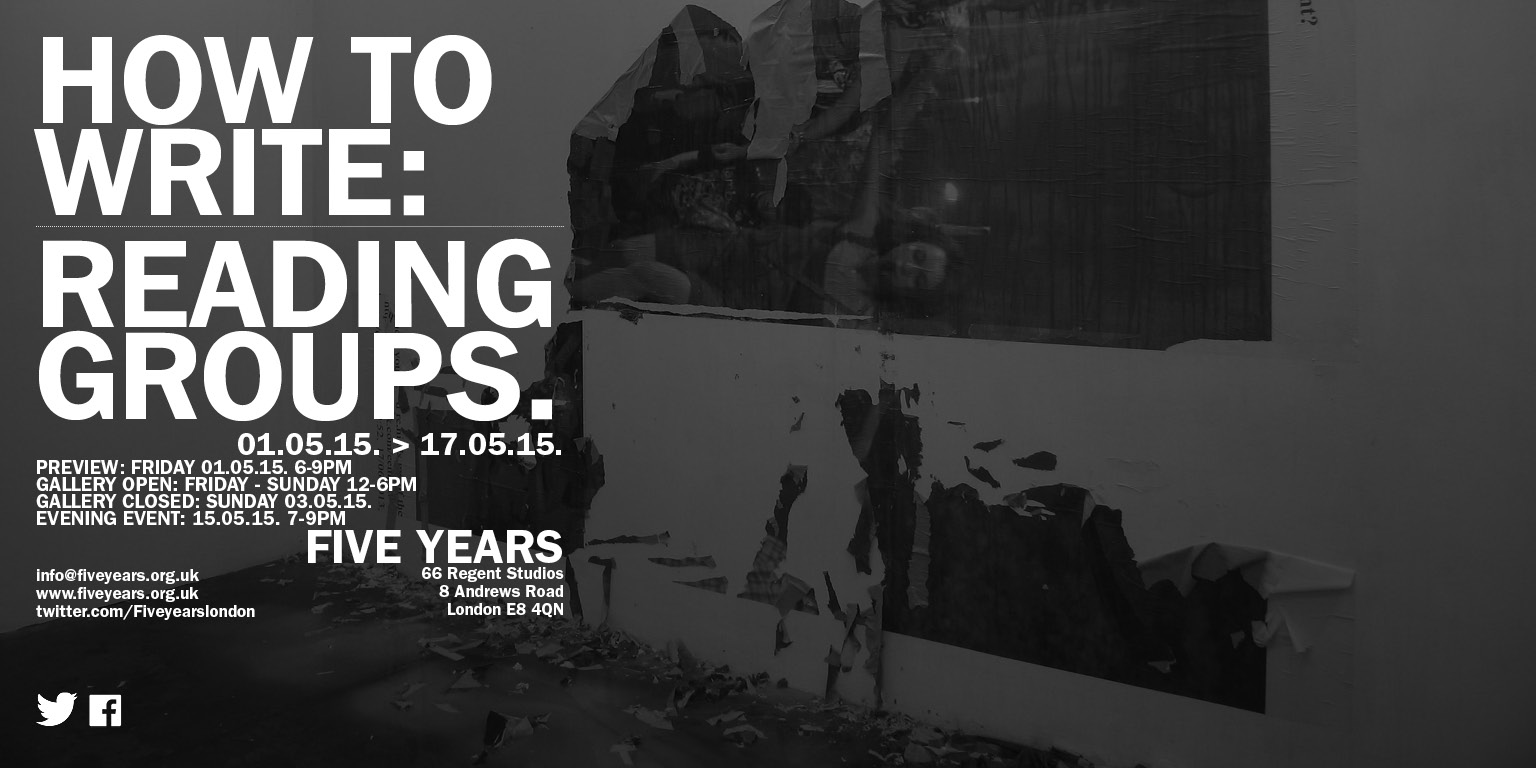 Five Years is delighted to host a three-weekend programme of events that forms the first part of the project (with publication):
How to Write: Reading Groups/ How to Read: Writing Groups.
Drawn from an open call to propose a two-hour event responding to the idea of the Reading Group, the programme presents all of the proposals submitted, without edit or interference.
How to Write: Reading Groups was open to anyone. Anyone in existing reading and/or writing groups; seeking to start-up, co-organize and figure new groups (academic, non-academic, activist, research, fun, etc); anyone wanting to radically and carefully consider 'reading', 'writing', 'group' and 'publication' as issues of practice and research that could in any way be made, performed, drawn, played, questioned, etc; anyone thinking of developing new work for publication; or simply, anyone who reads and writes for pleasure... with others.