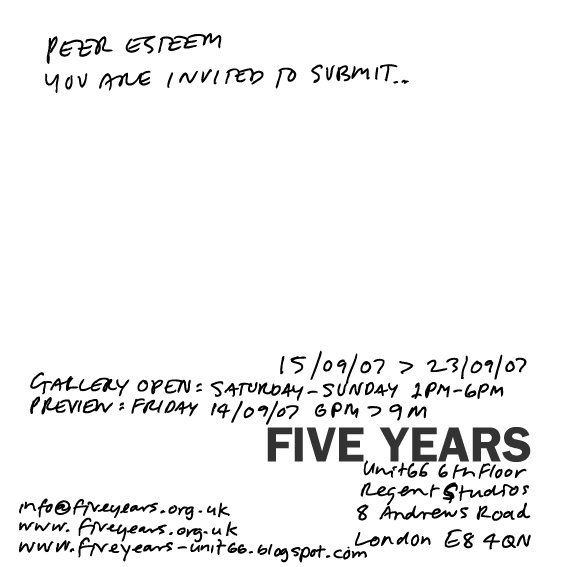 ARTISTS:
A.A.S./ A.S. (ALEXANDER HIDALGO & MONIKA OECHSLER)/ ALISON GUILE/ ANDREA DETTMAR/ ANDREA THOMA/ ANNA PICKERING/ AUGUST JORDAN DAVIS/ BEN FOX/ BLUE MACASHILL/ CARLOS NORNHAFEIO/ CAROLINE ELLIOTT/ CHEK-HUO LEUNG/ CHRIS CLARKE/ CHRIS HAUGHTON/ CHRIS MILLER/ CLAIRE NICHOLS/ CLARE MORGAN/ CLARE QUALMANN/ CUSHLA DONALDSON/ DAN DAVIS/ DANIEL LEHAN/ DANIELLE DRAINEY/ DAVE FARNHAM/ DAVID CAPRA/ DAVID GOLDENBERG/ DAVID THOMAS/ DAWN THOMPSON/ DENISE HAWRYSIO/ DIEDRE KING/ DOMINIC HARKER/ EMMA BARROW/ EMMA GOODMAN/ EMMA LEACH/ EMMA PRATT/ EMMA ROCHESTER/ ERICH WEISS/ EVA RUDLINGER/ FABIENNE JENNY JACQUET/ FIONA MERCHANT/ GAIL DICKERSON/ GEORGE KRANIOTIS/ GILES ELDRIDGE/ GREGORY SMART/ HEIKE KELTER/ HUGH GILMOUR/ ILDA COSTA, FERNANDO COSTA & EMMANUEL COSTA/ JANE MILLER/ JESS KIDD/ JIM MCCUTCHEON/ JO-ANN KISUN/ JONATHAN ANDERSON/ JULIE DEL'HOPITAL & KYLIE BRACKSTONE/ KA SMITH/ KAMILA DZIEDZIC/ LAURA WILSON/ LAURENCE NORTH/ LENE BLADBJERG/ LEONARDO ULIAN & PIERO DI BIASE/ LEONTIA REILLY/ LEVIN HAEGELE/ LINDA DOWNIE/ LINDSAY EVANS/ LUCINDA HOLMES/ LULU ALLISON/ M. HARRISON/ MA FAUST/ MARK R TAYLOR/ MARK WILSHER/ MARY CRENSHAW/ MEISO LAI/ MICHAEL BARTLETT/ MIKE WATSON/ MIRIAM STEINHANSER/ MIYUKI KASAHARA/ MORGAN TIPPING/ NAZIR TANBOULI/ NEIL FERGUSON/ NEIL IRONS/ NEIL STOKES/ PATRICIA KANTOVANICH, THORSOA KIZIL & MARION LORETTA/ PATRICK GALWAY/ PAUL SAKOILSKY/ PER HUTTNER/ PHIL COSGROVE/ RO HAGERS/ ROBERT JEFFS/ RONA SMITH/ ROSE ROSE/ SALLY MORFILL/ SAM ELY/ SANDRA MURTAGH/ SARA CAMPBELL/ SARA WAKEFORD/ SARAH TAYLOR/ SONJA BENSKIN MESHER/ SOPHIE STRONG/ SPIKE DENNIS/ STEPHEN HARWOOD/ STEVE SMITH/ SUE WITHERS/ THEODRE WILKINS/ WILLIAM WRIGHT/ WM HUDSON
PEER ESTEEM:
YOU ARE INVITED TO SUBMIT 4 A3 (LANDSCAPE FORMAT) PIECES OF WORK ON PAPER FOR EXHIBITION. FOR SHOW.
THERE IS NO SUBMISSION FEE.
ALL WORK WILL BE SHOWN.
ONLY ONE GROUP OF FOUR WILL BE SEEN AT ANY ONE TIME.
EACH GROUP MAY BE SELECTED AND SHOWN ON DEMAND.
DEMAND IS MADE BY ANY PERSON VISITING THE GALLERY.
RESPONSIBILITY FOR CONTENT IS DOWN TO THE ARTIST.
RESPONSIBILITY FOR SHOWING/ DISPLAYING WORK IS DOWN TO THE VISITOR.
INVIGILATOR IS SOLELY RESPONSIBLE FOR HANDLING/ HANGING WORK.

ALL WORK MUST BE ON PAPER.
ALL WORK SHOULD BE UNMOUNTED, UNFRAMED, UNGLAZED, FIXED AND FLAT.
ALL WORK MUST BE ABLE TO BE HANDLED.


PRESS RELEASE PDF
EDWARD DORRIAN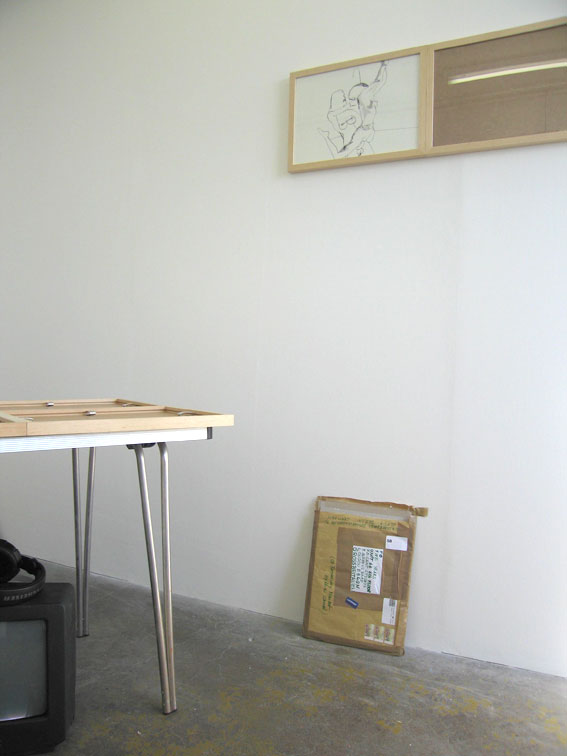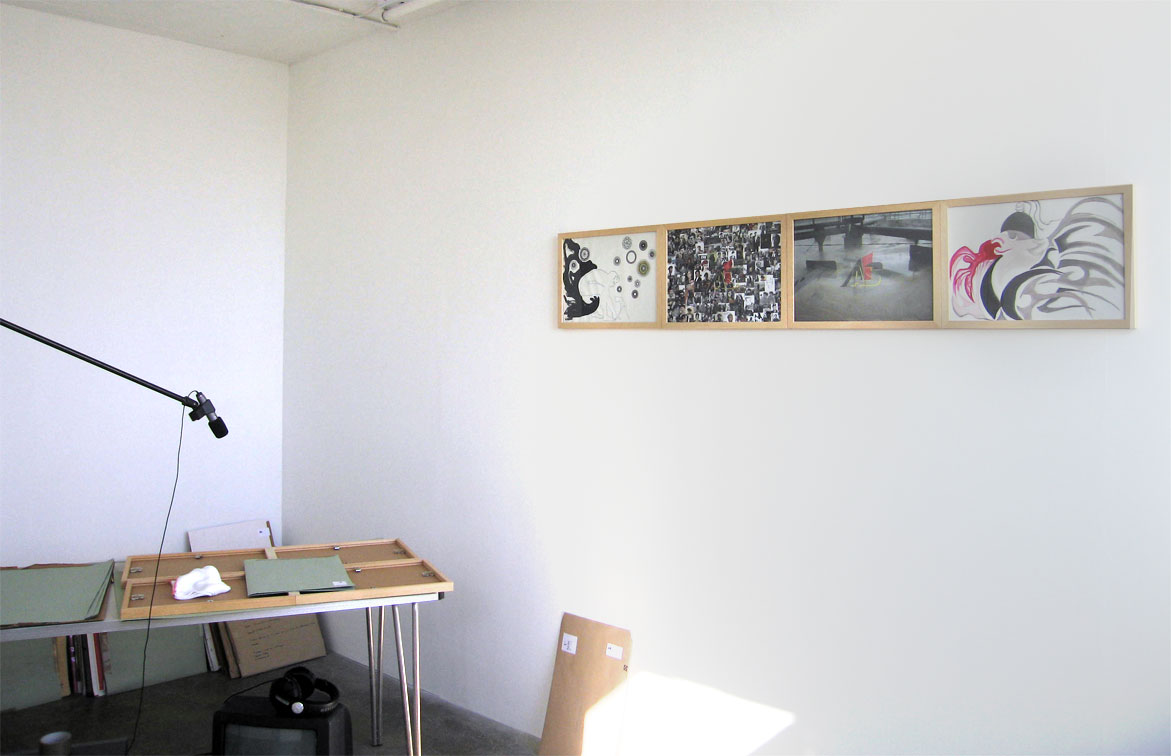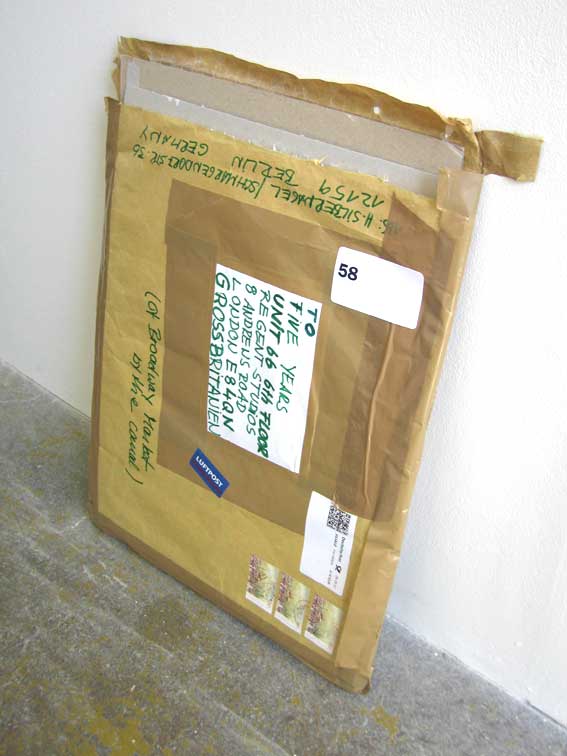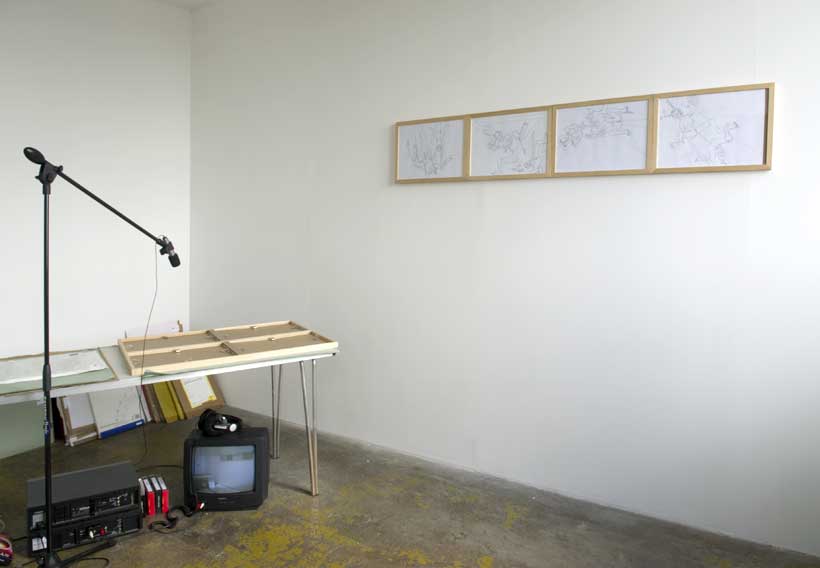 III. Fragment (consider revising)
You are invited. Almost as far as. Regard. Critically. Giving all the indications. Quality. Capability. The new social art: collaborative, participatory and post-autonomous. Etc. Yes. Something like that. Maybe you're new. Speak. Clearly. Or have been passed over for so long. All that. Exceptional work. In terms of originality, significance and rigour. Or recognised both nationally and internationally. An important and much respected Artist. A Star. Leading. Emerging. Etc. You. Come in here. Take it as a what? In search. What would you call it? Recognised. And. Not really worth it. Nobody worth. Note. Or maybe out of generosity. No rigour. Who. No criteria. No honour. Well passed your sell by date. Of course this is all very well. Some of you no doubt don't really get a chance. Or at least whatever chances: Small, insignificant, unrecognised, unprized. You take. Remember. Whatever worth you can muster. Prestige. Ranking. Disappointment. In the face. Maybe you thought you could. Be an artist. Do it yourself. Like. Them. Why not? Terms and conditions apply. The overwhelming dictator. Submission, engaged meaningfully. For the record. All passing conversation to be. Taken. To be developed. To be bitterly incorporated. Like a practice. A research. You just have to keep. Going. Studio paid. After all these years. And like all great Art. It is impossible to say what makes these works so extraordinary. They just are. Of course there's the struggle. Having a talent is not enough one also requires your permission for it… right, my friends?
IV. Fragment (consider revising)
You are invited to respond. In voice. As well. Into the microphone. We provide what? A little room. All changes captured. The process of fixing one's gaze. Regard de l'étoile. An academy. An opportunity for you. Comrade. Recognition? Maybe. We will be regarded. How? A function vis-à-vis Institution. Wider community. A Stable. Customers. As if. The dead and the named constitute something more. Or both. We are. Friends? Yes. An act of friendship. Social. Engage. An almost piteous. Face value. Maybe you thought you could've been an artist. Remember that time. Your shadow. Practically. A dissemination of material. Well it's a list of shows. Really. Significant. Important. Like a kind of administered. As if administration alone. Provides. Professional. And petty jealousies. Maybe. You were slighted once. Maybe as a technician. Or an assistant. Or an invigilator. At a gallery. A better one than this one of course. Or at Art School. Like an. Applied for funding. For your own practice. Didn't get it. Took it as far. Now look where You are. Fucking cunts. And look where they. Anyway. For those who wish to listen. Welcome. If you think of your future you are one of us. Everyone is welcome. If you want to be an artist join us. A place for Everyone. We congratulate you here and now. But hurry. So that you can get in. We tried our best. Spent what money we could. Took out an advert. Trusted in what they said. Tried to provide. An expanded field. Of participation. Words most usefully used. Creativity. Freedom. And. Down with all those who do not believe in us.